May of 1970 I was playing bass guitar with Ed Coppard (B3 organ) and Bill Ennis (drums) in a band called Trilogy in the Vancouver area. We were playing in local clubs, Oil Can Harry's, The Daisy and had recently opened, as a quartet with George Greenwell playing guitar, for Billy Preston at The Marco Polo.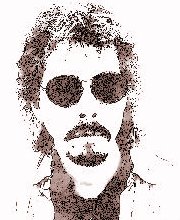 George was not available to continue to play with us, so wanting to add a guitar to our trio; we answered an ad in the paper placed by Brett Wade and his friend Garry Bell. Brett and Garry met with us at Ed's well-padded garage, and we jammed for an hour or so. As they were leaving they asked me for my number. They called that evening and asked me to meet with them the next day to discuss the three of us putting a band together. Within a few days we had moved into a cabin on the shores of Cultus Lake in Chilliwack, BC, (which belonged to Brett's grandmother), where we began writing and rehearsing our material.

Garry Bell and Brett Wade grew up in Chilliwack, so we had an endless stream of friends dropping in to hear us play our latest songs (and party of course.) One of these friends was Red Hare. (Frank Hare was nicknamed Red for his long red hair and beard). He was always there with his congas and tape recorder. Red joined the group as our roady, and sometimes played conga with the band as an unofficial member.

All our energies were concentrated on writing, and elaborate harmonies, but after about 3 months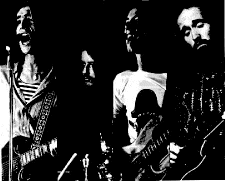 The original Stallion Thumrock band

we decided it was time to add a drummer. One evening we walked down the road to the Lyndale Beach phone booth and called Dick Whetstone, who lived in Colorado. Brett and Dick had recently played together the Electric Prunes and had recoded two albums together in Los Angles, CA. The two albums were released by Warner Bros./Reprise Records. He arrived in Vancouver a couple of weeks later driving a brand new 1970 Pontiac GTO. Could that car honk! Dick was one of the greatest drummer/singers I have ever worked with and has been considered in recent days to be one of the grandfathers of the hip-hop beat. Some of his grooves were sampled from those last few Electric Prunes albums and used on early N.Y. rap albums.

Now we had a band and moved to Vancouver - Stallion Thumrock let the gigs begin. Playing in local clubs like, the Pender Auditorium, Oil Can Harry's, the Parlour, and the Marco Polo, the group was getting very tight and a lot of attention, which led to playing as the opening band for many big name acts.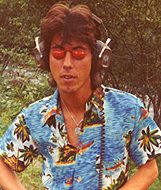 Our first tour, in our '63 Ford Econoline van, took us to Detroit and Saugatuck, Michigan, where we appeared for 4 weeks as The Electric Prunes. (One Prune tune and 30 originals, go figure). We morphed back into Stallion Thumrock and played Kansas and Colorado on the way back to Canada.
After about a year and a half the band decided we needed keyboards to complete our sound. As I also played keyboards, I switched to keyboards, and Joel Wade, (Brett's younger brother) joined us to play bass.

By early 1972, Stallion Thumrock was playing concerts and rock festivals, and had completed several recording sessions. We finally landed a record deal. Clare Laurence, the keyboard/sax player for both the bands, Chilliwack and The Collectors was brought in to produce the album for Heida records - distributed by A&M Records. We recorded the album at A&M Studios in Hollywood in about a week (we had a low budget). Highlighting the event was the fact that Carol King in studio A, and Joni Mitchell and Steven Stills were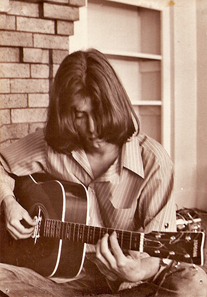 recording in studio B next to us.

Unfortunately, in the fall of 1972, shortly after we recorded the album, events in my life caused me to abruptly leave the band. The band continued performing concerts as a four piece band, however six months later Dick, as well, left the band and returned to Colorado. A limited amount of album copies were distributed and consequently record collectors in North America and Europe are selling them for $50 to $60 U.S. on the Internet. Oddly enough, a 60s & 70s Psychedelic label in Germany has also shown interest in some of songs from the '72 album.

Source: Basil Watson
Also available at Pacific Northwest bands
Basil continues living in Vancouver, British Columbia, song writing, recording and he occasionally performs live. Some of Basil's Canadian song writing credits are:
Sooner or Later - Recorded by the Powder Blues band with guest singer Bonnie Bramlett
Play My Favorite Song - Susan Jacks, The Poppy Family
Back on the Line - Lynne Taylor Donovan
Our Love Is In Limbo, Walkin On Beat Street, and Temptation In My Heart - recorded by Long John Baldry

Back on the Line - Nominated for Producer Of the Year 1992 BCCMA (British Columbia Country Music Awards)