The Stallion Thumrock band became a reality in March 1970 when Brett, Garry and Basil moved into a cabin on the west bank of Cultus Lake (sixty miles east of Vancouver, British Columbia [map] ) in the region of the Fraser Valley near the town of Chilliwack. It was here that the nucleus of the group formed while temporarily residing in one of the oldest cabins on Lindell Beach, which happened to be owned by Brett's Grandparents. The eager musicians wrote dozens of songs and jammed all hours of the day and night in front of the massive stone fireplace in the cabin's living room. The picture window in the large living room also provided a serene, picturesque and unobstructed view of the lake.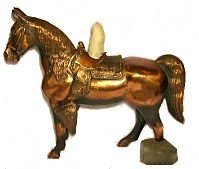 This bronze horse was displayed on the mantle above the fireplace at the cabin on Cultus Lake, BC. The plaster thumb impression was Joel Wade's and as you can see, the broken leg of the Stallion is proped up with a rock. Why "Thumrock" is spelled without a "B" is still a mystery, or bad spelling from the start.
Three months passed when Brett finally walked to the Lindell Beach bait shop and called Dick who was living in Colorado. Within two weeks Dick met them in Vancouver. Both he and Brett had just previously recorded two albums with the Electric Prunes. Now Thumrock had its core of four solid musicians, with the added bonus that each members was good vocalists in their own right. They set about building their repertoire and arranging intricate vocals and writing additional songs, at the same time performing and perfecting their stage presents at area night clubs around Vancouver.

In the summer of 1971, STALLION THUMROCK headed for gigs in the Detroit and other Great Lakes area venues as well as other mid-west concerts before returning to Vancouver. At that point they added their fifth member, Brett's brother Joel. Basil switched over to keyboards and Joel took over bass guitar.

During their short time together the group created a significant amount interest with several national record labels. It was early 1972, when Garry and Brett met with Claire Lawrence and Bill Henderson (The Collectors & Chilliwack) to ask if they would consider producing Stallion, if a suitable recording facilities be arranged. Soon after their fateful meeting, Keith Lawrence would become their manager and solidify the details for a recording contract. Arrangements were made with A&M Records to utilize their Hollywood studio to capture over a dozen songs that were well rehearsed and had, for months, been performed live in clubs, auditoriums, and concert halls across British Columbia and Alberta.

The album, 'Stallion Thumrock,' was recorded in less than a week at the A&M studios in Los Angeles, California. - allowing for three days to record all the album tracks and another three days to finish overdub vocals and final mix-down.
The album was released under the Heida Records label - distributed by A&M Canada. Two singles were released along with two trans-Canadian concert tours which were launched to promote the album.

Brett - Lead Guitar, Flute, Piano, Vocals Age 25; Place of birth: Vancouver, B.C. After four years at UBC School of Music in Vancouver. Brett moved to Los Angles, California to play bass with the Electric Prunes for two years, returning to Canada in 1970 to form 'Stallion.'

Dick - Percussion, Vocals
[
Email Dick/Richard
] Age 26; Place of birth: Hutchinson, Kansas. Was a percussionist for the Denver City Symphony in 1963 and then went on to play with the Colorado All-State Symphony in 1964, while still in high school. Dick spent time as a booking agent in Denver as well as playing in local groups from '63-'67. In 1968 he joined the Electric Prunes where he recorded two albums on Warner Bros/Reprise, touring until 1970, when he moved to Canada to join the ST.

Garry - Rhythm Guitar, Lead Vocals Age 23; Place of Birth: Penticton, B.C. Performed with various groups around Vancouver prior to joining Stallion Thumbrock. Started as a bass player but switched to acoustic guitar a few years ago when he started writing songs - which in turn led to his joining the group.

Basil - Keyboards, Bass Guitar, Guitar, Vocals [
Email Basil
] Age 21; Place of Birth: Kelowna, B.C. Performed with various groups around Vancouver playing at notable night spots as Oil Can Harry's and the The Daisy. A gifted song writer and player, Basil switched over to keyboards prior to recording the bands first album.

Joel -Bass, Vocals
Age 16; Place of Birth: Chilliwack, B.C. Started out playing trumpet, studying under Bobby Hales, then later was drawn to guitar. At the urging of his brother Brett, Joel took up bass and was soon recruited by S.T.[
Today
]
Stage Crew: Frank "Red" Hare and Peter Duncan - Their tireless dedication made live performances happen and they were responsibile for getting us safely to the next tour date....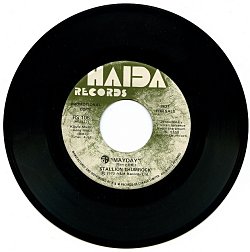 Mayday - the groups first single released in Canada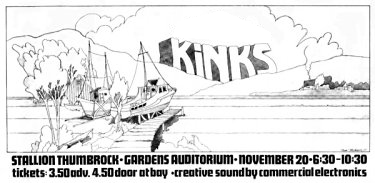 A Bob Masse concert poster from the 70's (ST is Incorrectly spelled)

The above 'Kinks' poster, with Stallion Thumrock,
can be seen in the movie Music and Lyrics.
(The poster version in the movie has the words 'Kinks' colorized)
Music and Lyrics
Release Date: February 14, 2007



Cast: Hugh Grant, Drew Barrymore, Brad Garrett


Director: Marc Lawrence
Genre: Comedy, Romance

Synopsis: Former music superstar Alex Fletcher (Hugh Grant) used to pack them in back in the 1980s, but now he is reduced to playing nostalgia tours and county fairs. Alex scores a chance at a major comeback when reigning pop diva Cora Corman asks him to write a song for her, but Alex hasn't written anything in years and cannot compose lyrics anyway. Noticing that Sophie (Drew Barrymore), the plant lady, has a way with words, Alex proposes that he and Sophie make beautiful music together.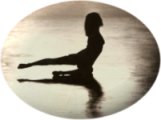 June 2008 - A classic photo has surfaced from '72 (or '73) provided by Hugh Plumleigh (Grand Jct, CO), who visited the Chilliwack, BC farm house
that the band moved to from Vancouver in '72 or '73...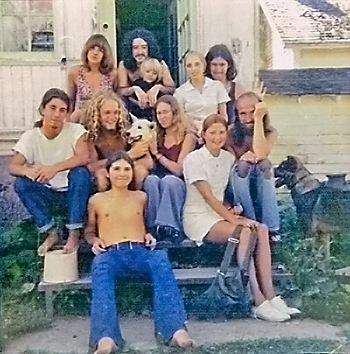 ...communal living in the heart of the Fraser Valley of British Columbia.
All the names to follow...