Experiencia laboral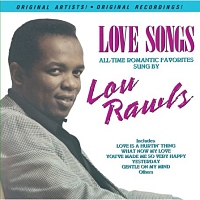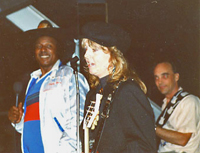 Lonnie Brooks, Debbie Davies, Pedro Wyant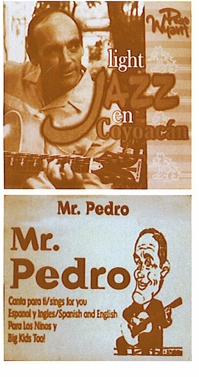 Estudios de Hollywood, California (1968-1997)
Grabaciones en las que participo


Tres Billboard Top 100 albums


Beach Boys


Lou Rawls


Electric Prunes


Dr John


Joe Sample (Crusaders)


Dave Axelrod (Lou Rawls, Cannonball Adderley)


John Carther (The Motels)


New Heavenly Blue (RCA con los hijos de Dave Burbeck)


Howard Roberts


Carol Kaye


Earl Palmer


Tommy Tedesco


Sue Raney

Trabajo de producción


Comercial para televisión | compañía IBM


Discos de Thunder Bay (Heavy Metal)


Sonny Montgomery (Blues)

Productores con los que ha colaborado


Dave Axelrod (Lou Rawis, Rawls Cannonball, Adderly)


Charley Green (Sonny and Cher)


John Carter (The Motels)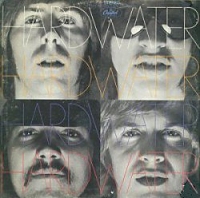 Hardwater - Capitol Records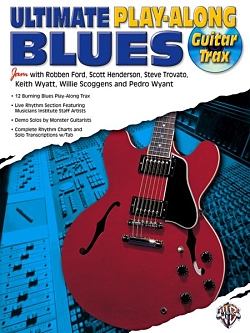 Ultimate Guitar Blues Play-Along
(Book and CD) By Keith Wyatt,
Pedro Wyant
, Robben Ford, Scott Henderson, Steve Trovato, Willie Scoggens. Instructional book and examples/accompaniment CD for guitar. 76 pages. Published by Alfred Publishing.
David Axelrod - Song of Innocence
-Capitol Records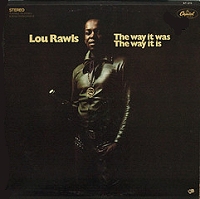 Commerciales para television


Delco


Mattel Toys


Maytag


Producciones varias para televisioón por cable
Cine (sideline)


Play Misty for Me


Last Man Standing


Summer of '74


Todo por Honor
Trabajo de composición


Title Song Last American Hoboes (American Internacional Pictures)


Honorable Menton -1st Annual American Song Writers Festival


Honorable Mention - Dr Mimento's Song Writers Contest
Material educativos desarrollado


Ultimate Guitar Play-Alone, Volumen 1, con Scott Henerson, Robben Ford (Warner Bros.), Steve Trovato y Keith Wyatt


Autor Finterstyle Blues (Hal Leonard)

Proyectos solistas


Mr. Pedro Canta para ti | Sings for you (Muúsica infantil bilingüe)


Pedro Blue


Mr. Pedro Taco Tone (Música infantil bilingüe)


Blind Boy Archie Mc Pato (acoustic blues)


Light jazz en Coyoacán (Jazz)
Discos

1968


Hardwater - Capitol Records

1969


Song of Innocence


The Way It Is, The Way It Was Lou Rawls


Kyre Elison Electric Prunes


The Edge - Dave Axelrod


"Pedro's Blues"

Written by Greg Degler

Guitar
by Pedro Wyant
& Sax
by Greg Degler

Deggy G. Ind. (BMI)

1996 Soundtrack from

Pedro's comment, "I actually had a role [in the movie], though non-speaking. Greg Degler, the saxofonista and I were posing as street musicians... the scene had me and the sax player running to escape from the good cops, who were shooting at us...the images would be cool for the site."