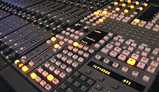 Hardwater "Hardwater"
1968, Country Rock, Folk, Psych
Review excerpt from TheRisingStorm.com
"...Liberally sprinkled over the tight, taut rhythm tracks was Wyant's remarkable lead guitar, whose unique style juxtaposed rippling Eastern raga scales with aching pedal steel simulations via a volume swell. His sound was and remains revolutionary, especially since he favoured an unfashionable hollowbody *Fender Coronado guitar with low-powered DeArmond pickups..."

Purchase CD
*Editors Note: Pedro explained that the reviewer made reference to the guitar Pedro used for solos on the Hardwater album as a "Fender Coronado." Pedro actually used the Fender Coronado for rhythm tracks on the David Axelrod album, Song of Innocence.
For his solos on both the Axelrod album and the Hardwater Capitol recording he used Rich Fifield's Fender JazzMaster.
Pedro further mentions, "The reason I used the Jazzmaster guitar was that one day I found that my Les Paul wouldn't tune so I had to take it to the shop.

"Years later, Rob McLerran told me why my Les Paul wouldn't tune, but that's a story for a later time.""
MrPedro.com
| | |
| --- | --- |
| | |
The California Days...Hardwater 1968 - Los Angles, Calif.
Rich Fifield
(
Guitar & Vocals
)
, Pete "Pedro" Wyant
(
Guitar
),
Rob McLerran
(
Base & Vocals
)
, Tony Murillo
(
Drums
)
Album Song Tracks:
Side One
1. MEDLEY: MY TIME/ TAKE A LONG LOOK
2. CITY SIDEWALKS
3. LOVE AND I
4. MONDAY
5. PLATE OF MY FARE

Side Two
1. NOT SO HARD
2. GOOD OLE FRIENDS
3. SANCTUARY
4. TO NOWHERE
5. GOOD LUCK

- Hardwater -


Capitol Records Album 1968

Produced by David Axelrod




(This rare collectors LP is currently

available on Ebay for as much as $45 and more)


The reissue is a great package (partially represented here),
chalk full of stories, details, and background.
(The CD is also available through Ebay and Amazon.com. Cherry Records)


Hardwater
Capitol Records #2230


Their first 45rpm single release

Titles:

Not So Hard / City Sidewalks


Hardwater Poster
Artist John Herron
Balderdash - Rob McLerran
The Ballad of
Shirley Goodness & Mercey

Rob McLerran's solo album from 1972 was reissued by Big Pink Records (out of Korea) in 2010



Boondoggle & Balderdash
John Herron & Rob McLerran




Boondogle and Balderdash

This Uni Records LP was the collaboration of Rob McLerran and John Herron...originally released in 1971. This album has been reissued in CD by Big Pink Records (out of Korea)
in 2010







Rob McLerran as since produced and recorded five more albums on his Root Blues Reborn
label with his son Little Joe McLerran
from 2005-2012



Song of Innocence

Pete Wyant also appeared as a guest performer & soloist on David Axelrod's albums

CD Release Date : 05/29/2000
Original Release Date : 1969
Catalog ID : 5215882
Label : Capitol Records (UK)
Number of Discs : 1
Studio/Live : Capitol Recording, LA
Mono/Stereo : Stereo

Re-Released:Capitol Records UK
Cat No: CAP 2982-1
Format: LP
Released: 5th September, 2005

Written & Produced by
David Axelrod for Capitol Records (more)


David Axelrod - The Dr & The Diamond

Bass [Contra, Fretless Electric] - Jim Hughart
Bass [Electric] - Carol Kaye
Cello - Nat Gershman
Drums - Earl Palmer
Guitar [Electric] - Howard Roberts , Lou Morell , Pete Wyant
Percussion - Gary Coleman
Piano - Don Randi
Producer - David Axelrod , H.B. Barnum
Viola - Marilyn Baker
Violin - Donald Palmer

Label: Mo Wax
Catalog #: AXEL DJ1
Format: 12"
Country: UK
Released: 2001



David Axelrod - David Axelrod

Bass [Contra, Fretless Electric] - Jim Hughart
Bass [Electric] - Carol Kaye
Cello - Nat Gershman
Drums - Earl Palmer
Guitar [Electric] - Howard Roberts , Lou Morell , Pete Wyant
Horns - Gene Cipriano
Percussion - Gary Coleman
Piano - Don Randi
Producer - David Axelrod , H.B. Barnum
Viola - Marilyn Baker
Violin - Donald Palmer
Vocals - Anita Tolbert Nwede , Brenda Marie Eiger , Cynthia Bass , Esterlee Nicholson


With Joe Sample, Lou Rawles, Lanny Morgan, Bob Efford, Ernie Watts, George Bohanon, Oscar Brashear
Label: Source Records (FR) French label owned by EMI/Virgin
Catalog #: 7243 8 10785 2 5
Format: CD
Country: Europe
Released 2001
Top of Page


www.MrPedro.com

Page 1
|
Page 2
|
Page 3
|
Page 4
|
Page 5
|
Page 6
|
Next