The diverse musical journey of Pete "Mr Pedro" Wyant originated in Colorado where he worked through his High School years playing lead guitar for the Titians. When the two key members, the Justice brothers, joined the military the core of the band was no more and the band collapsed. Pete entered a short musicial dry spot before joining a tour with the New Moonrakers and the Sliver Streak. Following a brief tour he joined the Spinning Wheel, an avant-garde musicial group that included a San Francisco style traveling light show - performing in night clubs and concerts through-out Colorado, Wyoming, Montana, Nebraska, Kansas, Oklahoma Texas, and Arizona through the summer of 1966-67.
In 1968, Pete ventured to Los Angles, California with Hardwater, a talented group of song writers and vocalists who would record for Capitol Records. The Grammy winning producer David Axelrod, whose credits included producing Cannonball Adderley, Lou Rawles, Don Randi, etc. was contracted to complete the inaugural album for the group. Two singles were launched from the album, however the band was short-lived.

Cherry Red Records/TuneIn in the United Kingdom has reissued (2011) the Hardwater CD in animpressive package, full of background, stories, and history of the band, is also available through Amazon.com and Ebay. This is the first CD reissue for Hardwater's highly-rated psychedelic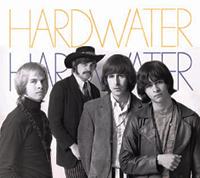 Hardwater circa 1969 - Capitol Records
rock album, produced by the legendary David Axelrod (Electric Prunes et al).The LA-based band recorded their sole album for Capitol back in 1968. Hardwater had evolved out of Denver Colorado's premier surf band the Astronauts (RCA). Combining elements of psychedelia and country rock, they explore the same dusty roads as The Byrds and the Buffalo Springfield. Alongside their original compositions, they seamlessly fitted in interpretations of three tracks written by John Carter and Tim Gilbert of fellow Denver band the Rainy Daze.The complete album from the master tapes for the first time on CD with copious liner notes and a plethora of rare photographs.
After several guest appearances on other nationally distributed albums and gigging with the GNP, a soul/blues band, and then a 50's styled band, the Rocket 88's, Pete experienced an epiphany.
He concluded that a formal education in music was a necessary foundation to pursue, if he were to seriously consider a career in music. Four years later, his dedication, tenacity and talent resulted in being awarded a degree in music, from the prestigious Lamont School of Music at the University of Denver.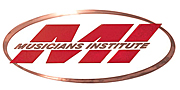 Shortly after his university graduation, with degree inhand, Pete returned to Los Angles where he landed a teaching position at the esteemed Musicians Institute where he remained for seventeen years. During this time Pete would envolve himself in a wide spectrum of musical projects. As a pet project, Pete formed Pedro and the China Men, a musical group that perform around the Los Angles area. During this same time frame, he wrote and arranged an inspired album of children's songs in both Spanish and English - intended help teach language skills for emigrant students.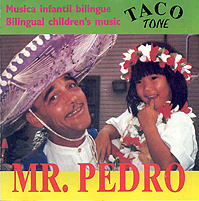 As a result of the unique teaching methods he has developed an ability to teach and improve the language skills of children. Recently, Pete was invited to visit Chicago, where he presented his method of teaching language through music. A series of bilingual and pure Spanish classes were presented to immigrant children who possessed varying degrees of skills in English. The concert series presented to the Berwin Children's Bi-lingual Children's Center was enthusiastically received.
During the same period, Pete was also invited as a keynote speaker at Morton College, where an audience of preschool teachers were given a demonstraton on how to teach language, through music, to pre-schoolers.




Today Pete lives in Mexico City, where he teaches guitar and several classes, one of which is aptly titled, "Rock History." Additionally, Pete developed workshops for blues, the Beginings of Rock and Jazz, along with a classes on chord voicing and accompaniment.

Pedro continues recording his own musicial creations spanning a diversive range of music from down home blues to classic jazz.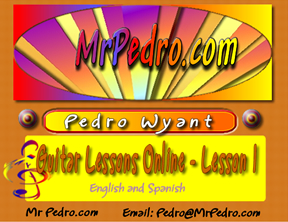 Pedro Wyant - Blues Guitar Lesson (en español)

Pedro Wyant - Blues Guitar Solo
www.MrPedro.com